Mailman 4
Our formula is: Mailman 4 = Mailman 3 + AWS
Support
How to login
To login, reset admin user password using email, submitted on sign-up.
To reset the password, use this page of your Mailman4 website:

https://<your-domain-name>/accounts/password/reset/
How to create a list
1. Add new mail domain. If you use mailman4.com subdomain, put it into Mail Host field: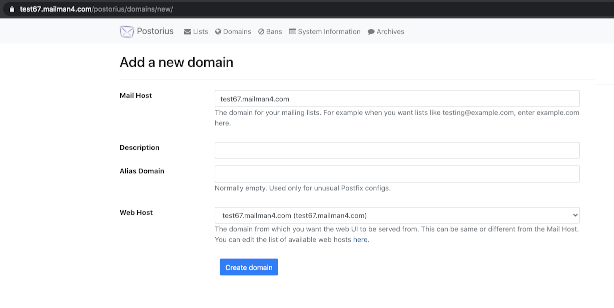 2. Add new mailing list. Select the Mail Host, added in step 1: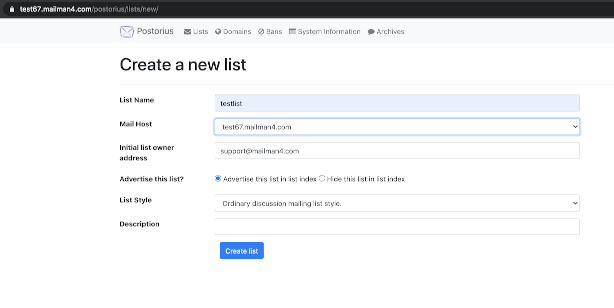 How to cancel your subscription
Mailman 4 subscription can be cancelled at any time.
To cancel the sybscription, use this page in your AWS account:

https://console.aws.amazon.com/marketplace/home/subscriptions
Custom integrations
It is possible to expose Mailman 3 API for custom integration.
The feature is disabled by default, reach to the support if you need it.